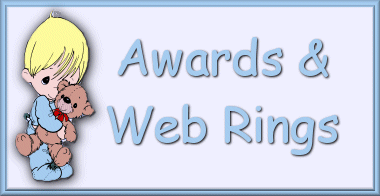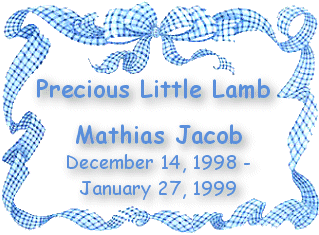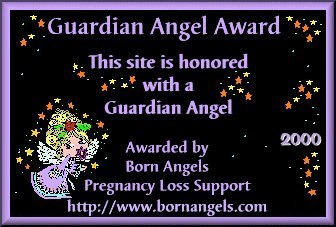 Thanks Debbie....This award means a lot to me,
cause you put so much time and heart into our website.
Thanks a million!!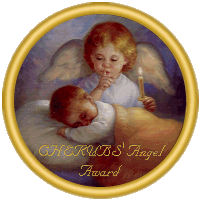 For Helping To Fight The War Against Birth Defects.
Given on 10/14/00, by CHERUBS - The Association of
Congenital Diaphragmatic Hernia Research, Advocacy, and Support.
Thank you Dawn for this very special award.
It holds a special place in our hearts.


Thank you to everyone for all of the very special awards below.
I am touched and honored. They mean so much to me. :-)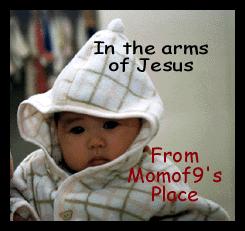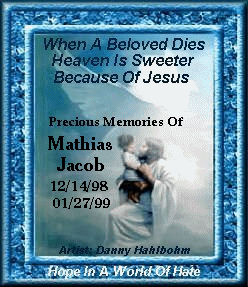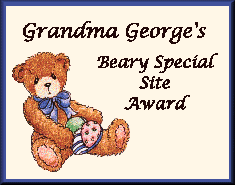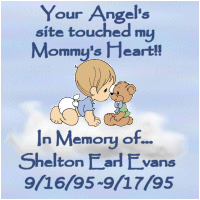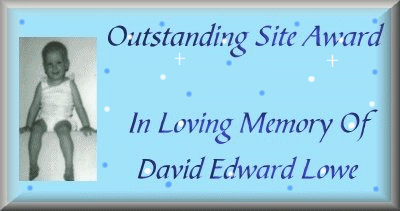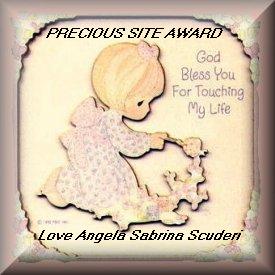 Home Mathias' Story Photo Album
What is CDH Mahalia's Page Stories & Poems
Links Awards & Rings Guestbook