My sweet sweet precious baby boy. You were a treasure from heaven.
You were prayed for from the start. Your sister prayed every night for a brother or a sister. She would tell the Lord every night, "Thank you Jesus for my mom to have a baby". She prayed with such conviction, that she was even getting desperate enough for her friends to be her brothers or sisters.
I prayed with my hands over my womb, for you to be there. You were truly a gift of God. We never knew there would be any struggles for you once you were born. Many things could have happened along the way, but didn't. The Lord is Good! Your delivery was quite a unique situation, mama only came into the hospital to see if you were truly ready to be born. We prayed for our doctor to be with us, for the nursing staff and had no idea how miraculous each person was to your birth. Many things could have gone wrong, but didn't.
I saw you very briefly before they wheeled you away to assess your situation. Daddy and I were so proud. A son. A brother that Mahalia had told everybody she was having (for months now).
Your first breaths were difficult ones and the doctors were all concerned. You were sent upstairs to have x-rays and tests and see what was truly wrong. Why you were struggling to breathe. Daddy and I wept and our doctor prayed with us and wept too. Nobody had any idea of the complications you would face. You were a strong little boy. I know, it was me you kicked for all those months. An active boy. You were a fighter and we were all so proud of you.
You were wheeled into the nursery (we still didn't know your weight) and they began to work on you and stabilize you. Mahalia got to see and touch you. Daddy and Mahalia were there, Pastor Dave, Auntie Kim & Uncle Lorne, Pastor Paul & Miss Evelyn. Much of the nursing staff and others were praying for us. Everybody was surprised because everything was totally unexpected.
I finally got to see you and this time touch you. You were stabilized (paralyzed) and couldn't move, and I placed my finger in your tiny fist. You were so tiny and yet had tubes everywhere. You have no idea how much attention you had your first hour of life! Pretty special boy.
You were born at 10:38 a.m. and by 3:00 p.m. a "team" came to assess, work on, and transfer you. You were airlifted out of province where you would be put on ECMO for 5 days, and then on day 16 you had surgery to repair your CDH (congenital diaphragmatic hernia) by putting everything back where it should have been and repairing your diaphragm with a patch. The ECMO and repair would be 3 surgeries. You would slowly recover and slowly waken from the paralization. You opened your eyes for the first time on December 30th, only for about 10 minutes. The next day, New Years Eve, I was able to hold you for the first time. This was a long awaited moment.
You had up days and down days. The next time I held you was not until January 6th. So, six days later. Holding slowly became nearly every day, the longest time approximately 3 hours. You loved to be cuddled, even though handling was not something you tolerated well. You had a bright personality, as much facial expressions as time and energy would allow. Oh you could pout and frown. Your eyebrows would tell so much. You often would raise them in curiosity. You grinned at something from your bed, I think a picture Mahalia made for you. You gave me a little smile from your bed and later when I held you and talked to you. At the moment I spoke of bringing you home you gave me a sweet smile. This was January 7th.
Oh honey you truly were a blessing. Many hours spent at your bedside by all of us. You had more not so wonderful days. You remained on the ventilator and you and I were transported back to our home province, where you would be for a week and five days. Daddy held you for the first time on January 17th, you were already a month and 3 days old. Things worsened on January 21st and 22nd and once again you were paralyzed.
You were dedicated to the Lord at approximately 10:00 on Wednesday January 27th and at 11:11 went home to be with the Lord. Mama, Daddy and Mahalia all got to hold you before and after this time.
As hard as this is to say good-bye, I believe the Lord blessed us with your short stay because we nearly lost you the day you were born and twice last week. You had a strong and shining personality. You were a beautiful baby. Absolutely perfect. The only flaws on the outside were your scars of what you had endured. We know you are at peace now and we feel truely blessed to have had a chance to know you. As much as we prayed for you and as fragile and precious as you were, God must have needed you in heaven more than we needed you here. As someone told us, what would heaven be without children.
Mathias, you truly touched many peoples lives and you never knew it until now. Many many prayers went out for you and our whole family. We Love you deeply and you will truly be missed but not forgotten. You are the son we will look forward to seeing in heaven. I never heard you cry, never heard your precious voice, but now you're singing with the angels in heaven.
I love you sweetheart!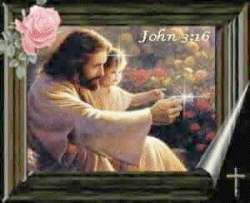 Serenaded by Angels
She went to sleep one night
never here to awake again.
But everything was alright
between her & Him.
So she awoke in heavens courtyard
free from pain within.
The angels, gathered round her
and they took her by the hand.
Serenaded by angels
up to the throne.
Serenaded by angels
finally at home.
Surrounded by praises
to the King.
Welcome to paradise
the angels will sing.
Now I close my eyes at night
and I try to imagine that city of brilliant light
waiting for me.
Oh, but my mind cannot conceive.
So I'll continue to dream until I'm transported there.
Then I will be.
Written and Sung by: Kirk Talley
Kirk Talley/I knew Kirk Talley Music

Home Mathias' Story Photo Album
What is CDH Mahalia's Page Stories & Poems
Links Awards & Rings Guestbook